Wincoo have established a set of stable and effective quality management system and this quality system are approved and certified by German Rhine ISO9001: 2008. Wincoo are running strictly as per ISO9001: 2008 quality management system standards, which involving the entire process from raw material to finished product, all aspects of management, marketing and after-sales service.
Wincoo firmly believe that "quality is produced, not inspected".Quality control is required in each process of Wincoo quality management system. Quality consciousness is full integrated in Wincoo, not an individual. Product quality can be guaranteed only by enhancing the quality consciousness of all Wincoo employees. Wincoo quality management system support Wincoo to improve efficiency reduce costs and provide better quality products and service to enhance customer satisfaction.
Wincoo completely understood the importance of maintaining strict and effective quality assurance system to meet the potential demands of all customers and keep Wincoo on much competitive advantage in the steel industry. Under continuous-improving quality assurance system, Wincoo use PDCA cycle model to control product quality. Quality control and efficiency improvements are executed to reduce production and operating costs, Wincoo's products are in the higher quality level in steel industry and simultaneously we achieved our designated management philosophy of "continuous improvement".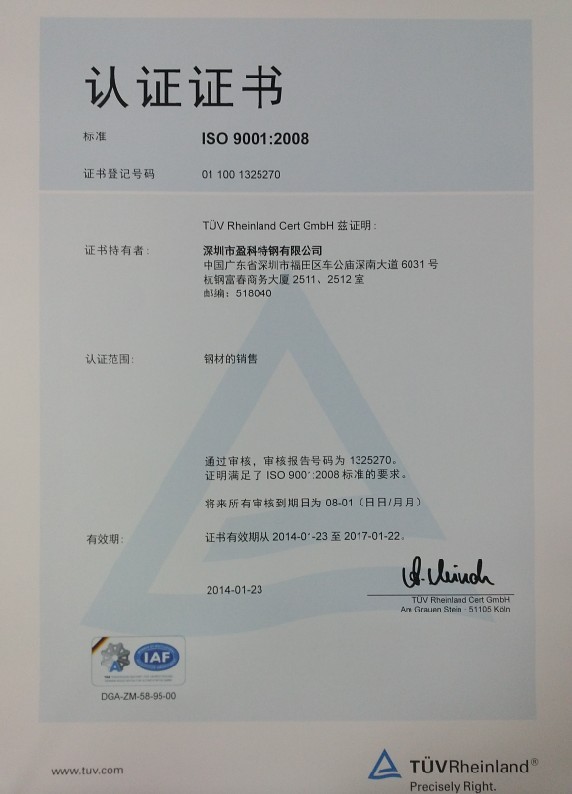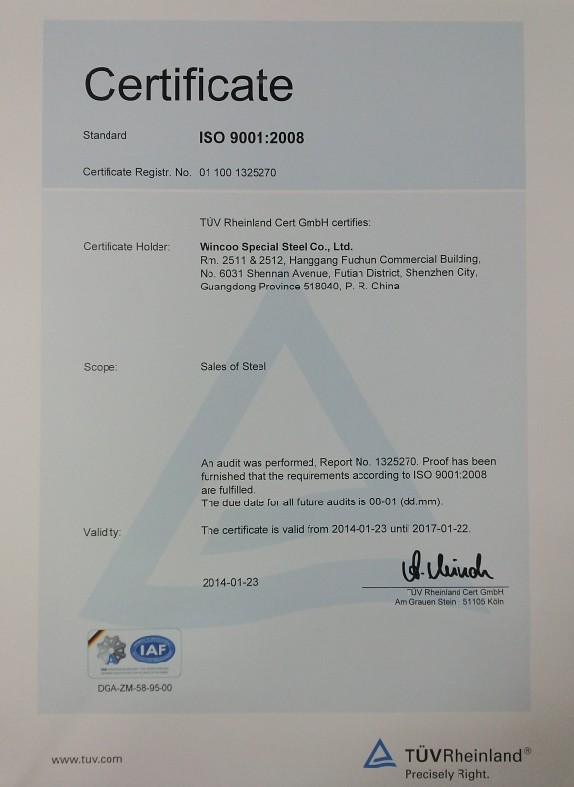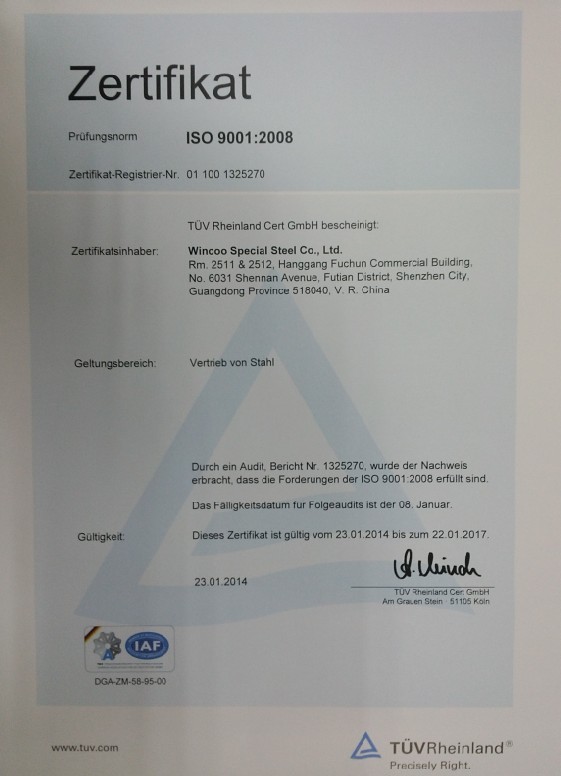 ISO 9001:2008 Chinese Certificate ISO 9001:2008 English Certificate ISO 9001:2008 Deutsch Certificate